For the holidays we always love to have "signature cocktails" - they are fun, festive and make it so someone isn't bartending a bunch of custom drinks. This Thanksgiving I came across a recipe for "
holiday mules
" based on Moscow Mules and they were a fun treat! I will warn you though - you have to like ginger to enjoy these.
Holiday Mule Cocktail (makes one)
1/2 oz unsweetened cranberry juice
1 rosemary sprig, orange slice, cranberries (all for garnish)
Combine simple syrup, cranberry juice
and gin. Pour over ice and top with ginger beer. Serve garnished with rosemary, orange wedge and cranberries. Also, these are typically seen in those Moscow Mule copper mugs, but we didn't have them and it worked fine to put them in glasses (plus then you could see the garnishes too!). This was the original recipe pic: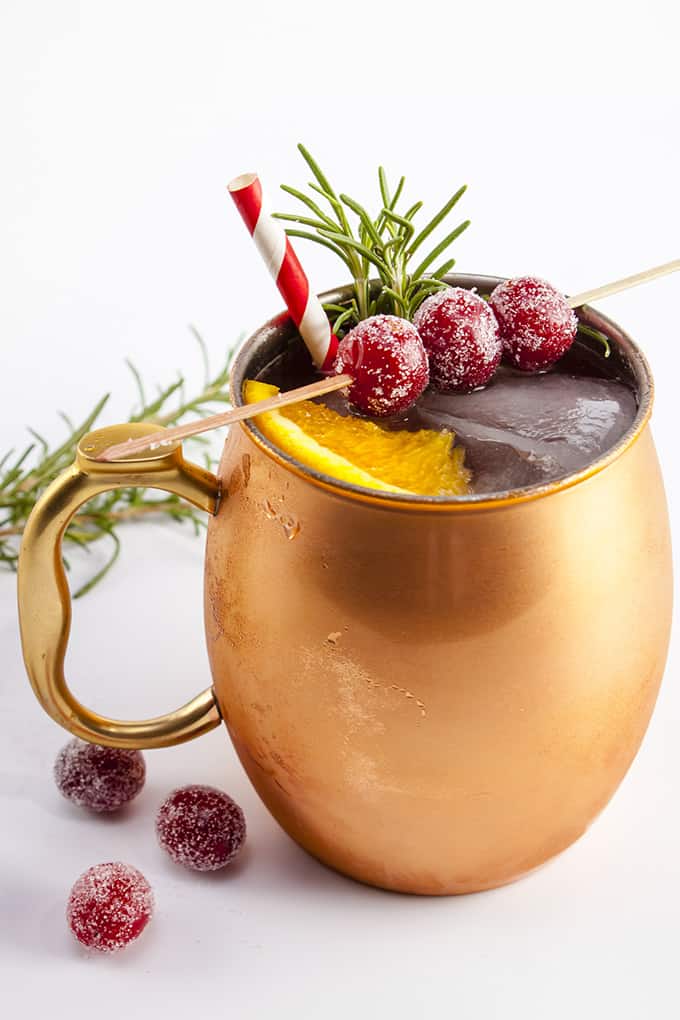 So, if you're looking for a fun, festive cocktail, definitely try this!!
Xo