As we're away enjoying the desert sunshine and not-so-fancy menus, I wanted to share a very "Pinterest" inspired brunch we hosted recently. Although, wouldn't you know in the haste of hosting I didn't take many great pictures. I did, however, want to share the recipes. It was a nice mix of make-ahead and simple items that were filling and delicious.
Menu:
Crustless Quiche
Blueberry Buttermilk Coffee Cake
Sweet Potato Hash
Mixed berries
Mimosas
Coffee
Grant's been on a "meatless" kick lately, so normally we would have had bacon or sausage as well but it wasn't
too
noticeably missed ;)
I made the coffee cake cake first thing in the morning before our guests arrived and prepped the others so I could just pop them in the oven.
Here are the recipes I based mine off of:
Spinach, Mushroom, Feta Crustless Quiche
(Mine actually had mushrooms, cheddar, green onions and cherry tomatoes instead, so I could use up items I already had - the nice thing about this recipe is you can put whatever you want in it!)
Buttermilk Blueberry Breakfast Cake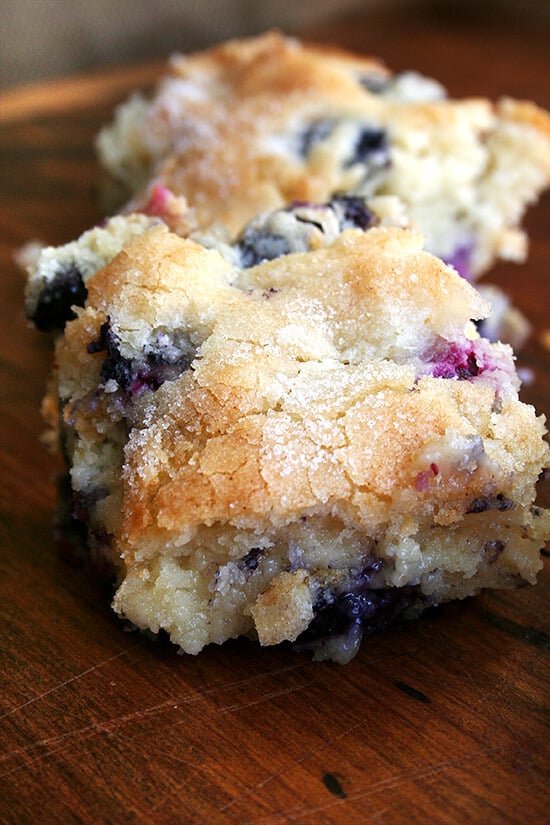 Sweet potato hash
What's your go-to brunch menu? I always try to make as much in advance as possible, so I love "overnight" stratas and make-ahead sweets, but this menu was pretty good as well.
xo