Happy Monday! I spent my Sunday flying to Chicago. I'm here for the week for work - and although it seems like
I was just here
, I guess it was a few months ago now. Think good thoughts for Grant and the kiddos!!
Despite losing my Sunday to work travel, we had a nice little half weekend. Friday I was able to sneak away for an hour to relax and get my nails done. Bliss! I went for a magenta color. Bright for spring!
Friday night Grant and I started watching the new Netflix series "Bloodline." Have you seen it!? It stars my favorite "Coach Taylor" from Friday Night Lights. It's about a Florida Keys Family with dark secrets. It's a little slow getting to what the secrets are exactly (lots of open cliffhangers so far) but intriguing! BTW - when is Orange is the New Black coming back!?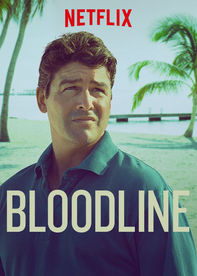 Saturday morning we hung around home. Grant made a big batch of bacon on the BBQ (our new fav method - great flavor and the house doesn't smell like bacon the entire day), so I made a quick bacon toast on crusty sourdough with a slather of butter. Delish!
Then we headed out to the zoo. It was supposed to rain but was sunny for the most part and only started raining as we were about to leave.
One of my favorite parts about our zoo is the foliage! From tropical plants to pretty flowers, it's great for letting the kids run free while we can enjoy a nice walk. The lilacs, which smell amazing, were even in bloom!
Hope you had a great weekend!
xo